La Creatura!
I guess you can call this a shrine to my dog. She's standoffish to almost everyone but me even though I call her a worm and a misogynist. Despite my harsh words she doesn't understand and in fact believes are terms of endearment based on how her little feathery tail wags, she's my baby. And yeah, I am insufferable about it! That's why I've made this page.
This is the beast, Ivy.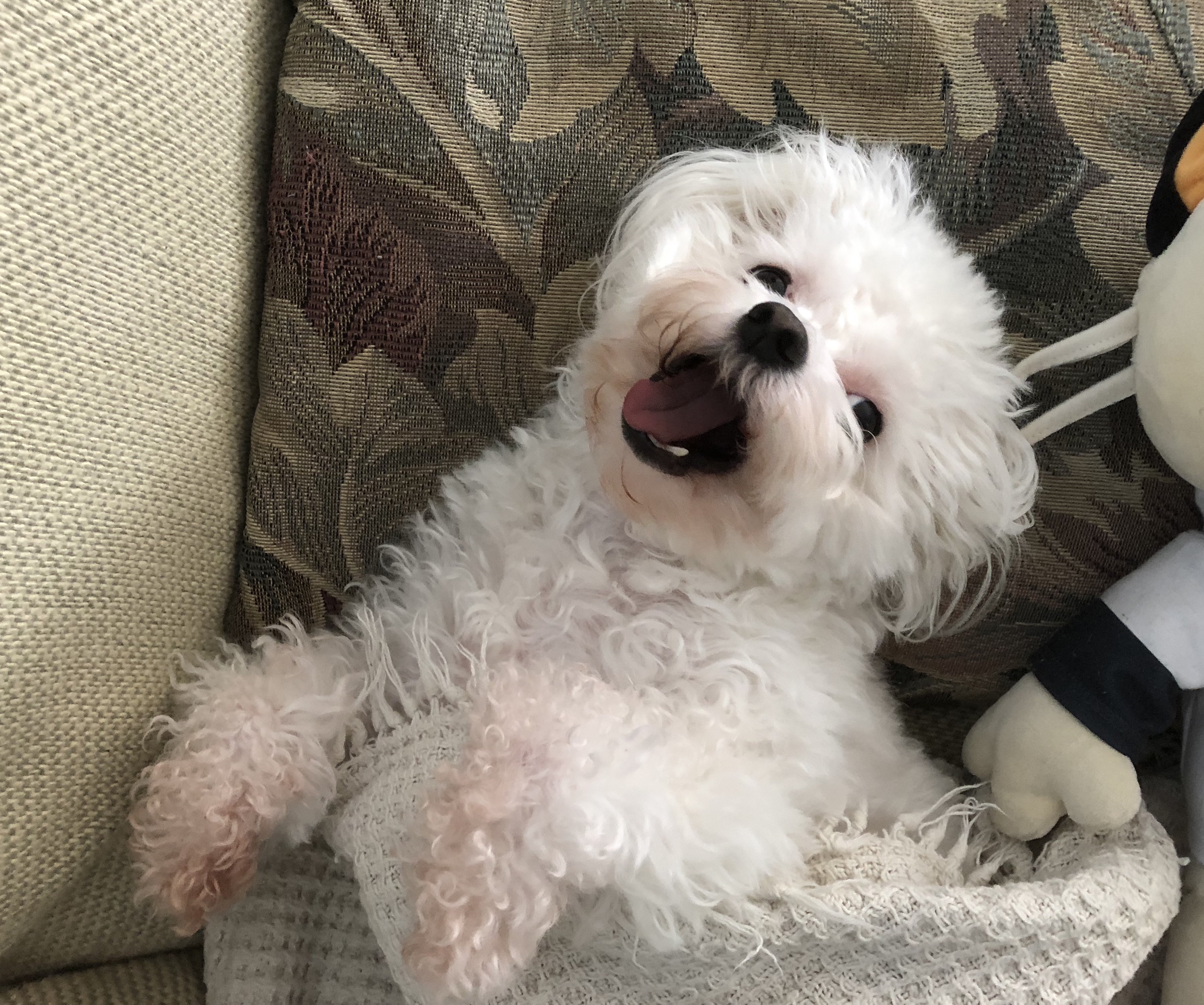 She gets meaner every year she's alive and she's only 7. Still, she's really sweet when she wants to be, and has accidentally become a faux representative of our friend group, albeit under a different name. Ivy is always heard when I'm trying to have a voice call with someone, a constant shuffling, drooling, licking, or whining noise, because why would you ever look at anything besides this dog!!
Ivy is the smallest dog I've ever been around and it fucks me up so much. She's exactly the size of a baby, and is the exact perfect shape to place on my chest and hold, tucking her little head on my shoulder. She's so spoiled it's not even funny, and I thought the first dog I had was rotten. This creature is two steps away from asking to bathe in a diamond tub.